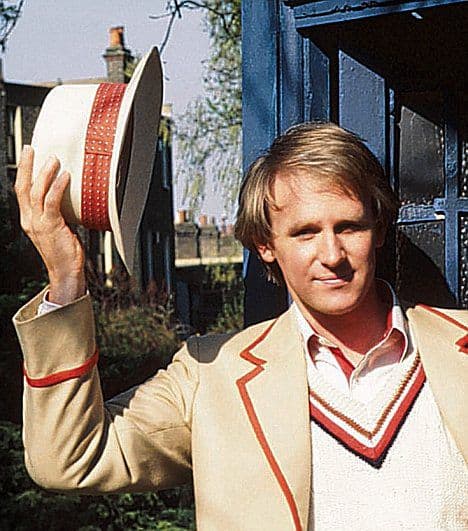 On-Screen Gallery - Post-Who 1984-1989
Peter avoids being typecast and moves on to other roles plus returning to Tristan in the second block of tales for "All Creatures Great and Small"


One-offs

Anna of the Five Towns
1985

Agatha Christie's Miss Marple:
A Pocket Full of Rye
1985

Magnum, P.I.
Deja Vu
1985
A Very Peculiar Practice

14 Episodes
1986 First series
1988 Second series

1992 One-off sequel:
A Very Polish Practice
Tales of the Unexpected

Wink Three Times
1988
Campion

16 Episodes = 8 Stories
1989-1990
A Message from Peter Fortunately because when I left the series, I was lucky enough to get another job almost immediately, it meant that I never felt the need to distance myself from the program.
Peter Davison Hub and PeterDavisonHub.com are Copyright © Mary Ellen Daugherty 2016. All articles are original and owned by the named writers thereof.
All original artwork Copyright © the named owner unless otherwise stated. Images are used under fair use terms except where a source is attributed.
External sources are quoted where relevant. Peter Davison Hub is a non-profit-making project.

Doctor Who, the Doctor Who Logo and the TARDIS name and image are Copyright © by the British Broadcasting Corporation (BBC) 1963, 2004. The Dalek name and image Copyright © Terry Nation 1963.
No infringement on any of these Copyrights (or any Doctor Who BBC Licence Holder Copyright) is either implied or intended.
Website hosting and domain registration powered by DomainNameSanity.com